Strategically placing your brand
into consumers' hands.
Available in 62,000+ US locations with over 15,000 unique ZIP codes.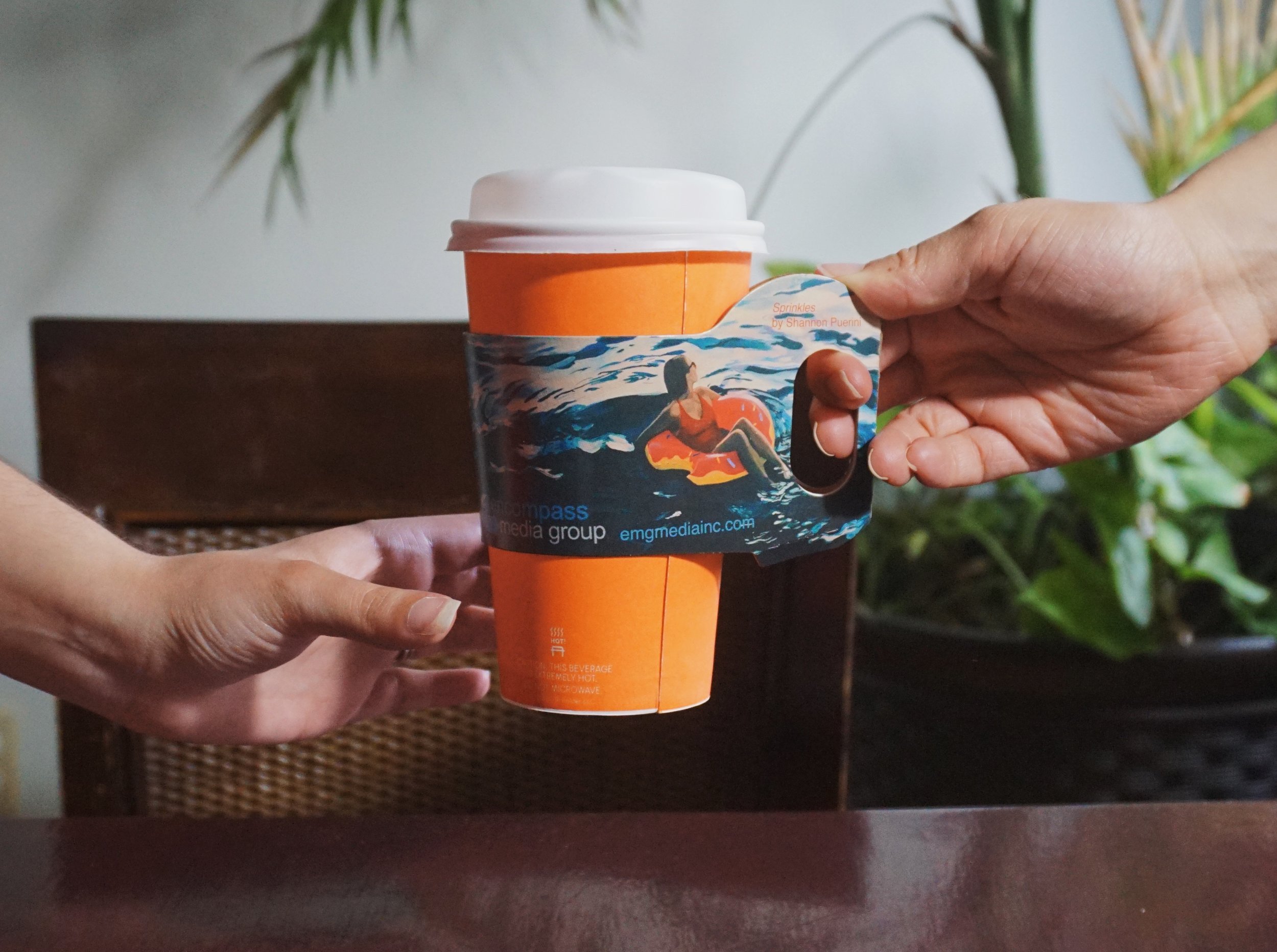 The JavaHolder is physically handed to each customer by the barista for ensured delivery.
Unlike ordinary sleeves, your message won't be covered up by someone's hand.
We focus on ROI
by giving your brand
2 unique advertising opportunities
within 1 sleeve.
JavaHolder:
Coffee Cup Sleeve with a HANDLE
Potential to reach an audience of 1,000,000+ in 4 weeks

2 distinct advertising approaches: one facing the coffee-drinking customer, and the other facing the public - Or use all the real estate to tell a unique brand story

High brand recall due to unique design compared to ordinary coffee sleeves
For organizations looking to put their brand directly in a consumer's hand, the JavaHolder is a revolutionary new coffee cup sleeve design that does just that. Put your message front and center, and ensure consistent distribution and brand recognition.